SCARY CHALLENGES ONLINE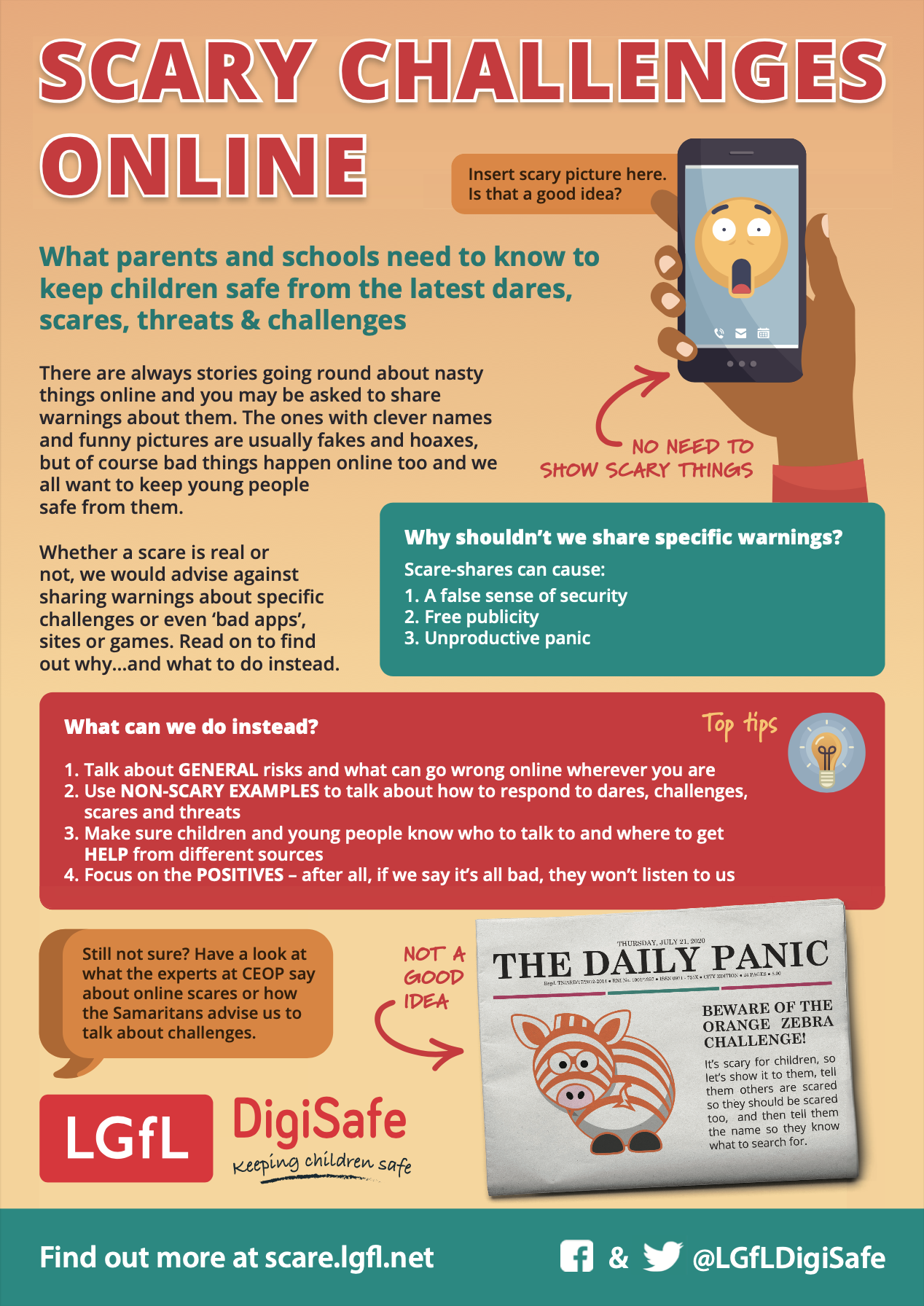 Please see the DfE Guidance here: https://www.gov.uk/government/publications/harmful-online-challenges-and-online-hoaxes/harmful-online-challenges-and-online-hoaxes
Online Grooming New Campaign (Internet watch Foundation)

Please click on the link to watch the video 'Where's Klaus?' (You can find it on YouTube here: https://www.youtube.com/watch?v=i4GKXsAOYZE) In it, a series of (unsuitable) people turn up at Klaus' house and his Mum lets them in. The end of the video is perhaps the most disturbing of all.

A new IWF safety campaign aims to help parents have conversations with their children about keeping their 'door' closed to child sexual abusers. The campaign includes a booklet for parents, explaining the risks, explaining why children are vulnerable, and suggests practice steps that parents can take.

The mnemonic used in the campaign is TALK:

TALK to your child about online sexual abuse. Start the conversation – and listen to their concerns.
AGREE ground rules about the way you use technology as a family.
LEARN about the platforms and apps your child loves. Take an interest in their online life.
KNOW how to use tools, apps and settings that can help to keep your child safe online.
If you have any queries or would like to speak to a member of the early help team re the content, please contact school and we will be happy to support you.